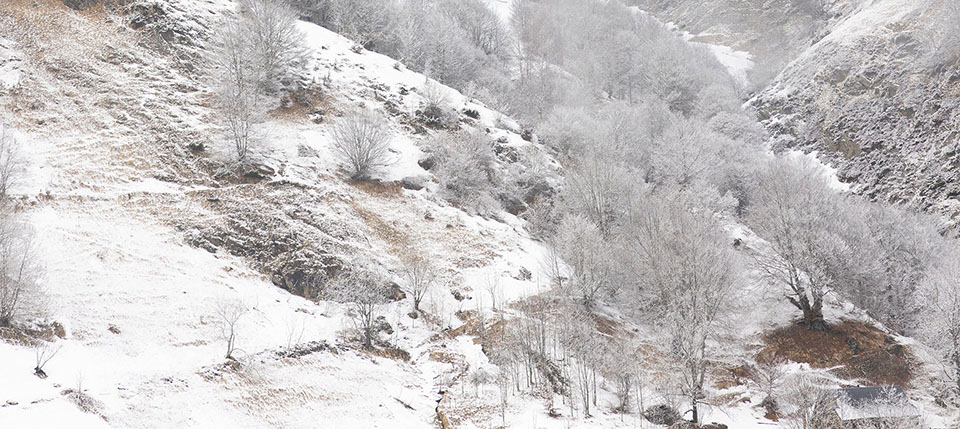 Relaxation area
Pyrenean well-being
Alaena Biarritz brand
Natural organic treatments
All treatments provided at the La Voie Lactée Hotel use products by the Alaena organic cosmetics brand. The entire Alaena skincare range is certified organic and formulated exclusively with natural ingredients. Created by three sisters in Biarritz, Alaena is the result of development by their dermatologist mother, based on their plastic surgeon father's knowledge.

Each ingredient is carefully chosen for its known benefits and skin compatibility. All manufacturing takes place in France and the packaging is recyclable. La Voie Lactée Hotel has chosen to work with the Alaena brand to participate in sustainability, committed to respecting people and the environment.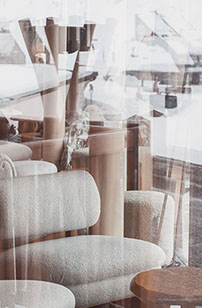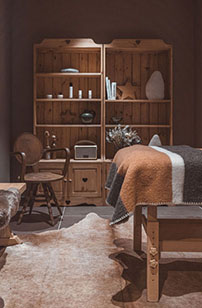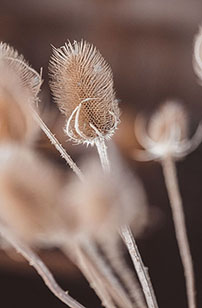 A relaxing interlude
Our treatments
Thanks to our relaxation area, treat yourself to a moment of well-being and relaxation.Our treatments are available by reservation to hotel guests and external clients. We offer three treatments.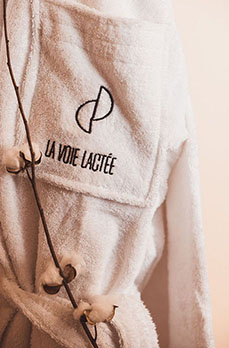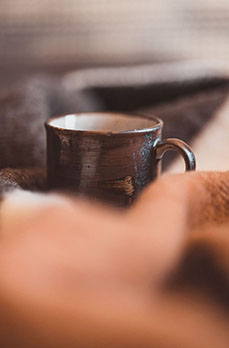 Après-ski: 30-minute legs and back oil massage, ideal for relaxing the muscles after a day of skiing.

The Milky Way: a 60-minute full body oil massage.

Galaxy: a 90-minute treatment, customisable according to your wishes, and which can focus on the part of the body you request (face, back, legs, shoulders).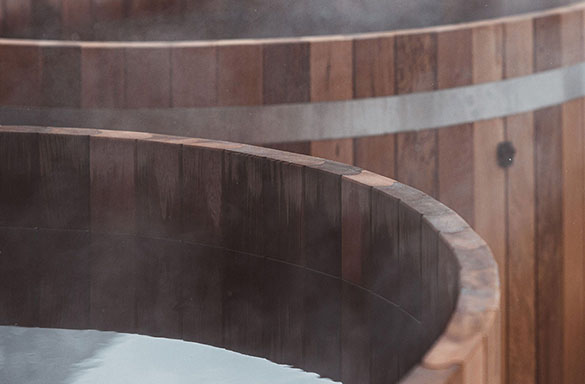 Swimming with a view
Nordic baths on the terrace
Relax in one of our two Nordic baths located on the outdoor terrace. With stunning mountain views, let the warm water relax your muscles after a day on the ski slopes or hiking trails.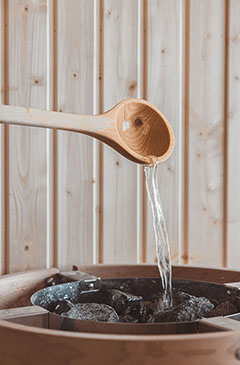 Enjoy the sauna
The virtues of heat
A sauna, accessible to people with reduced mobility, can accommodate up to six people. The virtues of a sauna after a workout no longer need to be proven. After a day of hurtling down the snow-covered slopes, hiking or cycling, a good hot steam bath will promote recovery and muscle relaxation to avoid aches and pains, and ensure that you start on the right foot the next day.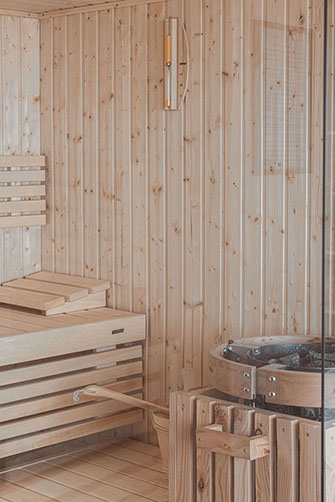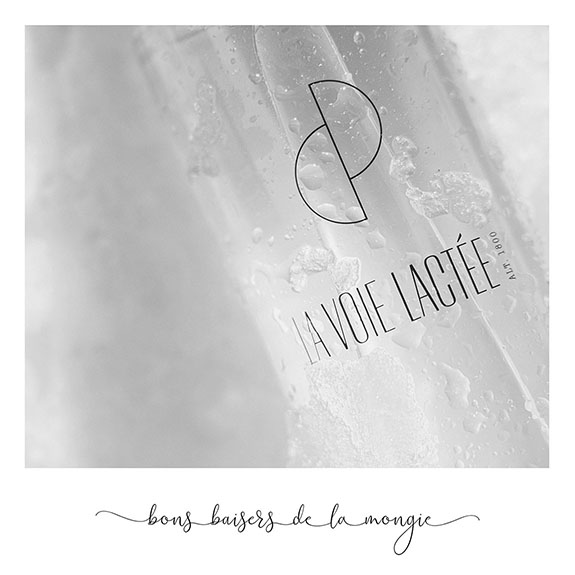 Recreational fitness
Fitness studio
To warm up or maintain your physical fitness, a fitness studio is available with everything you need for cardio exercises such as an elliptical bike, treadmill and weight-training equipment.

he spa welcomes you from 10 am to 7 pm by appointment only. A massage is ideal for relaxing sore, strained muscles after a day of skiing, snowboarding or hiking. Let our experts take care of you and treat yourself to a comforting and soothing experience in our relaxation area. Enjoy a relaxing or energising treatment according to your needs or desires.