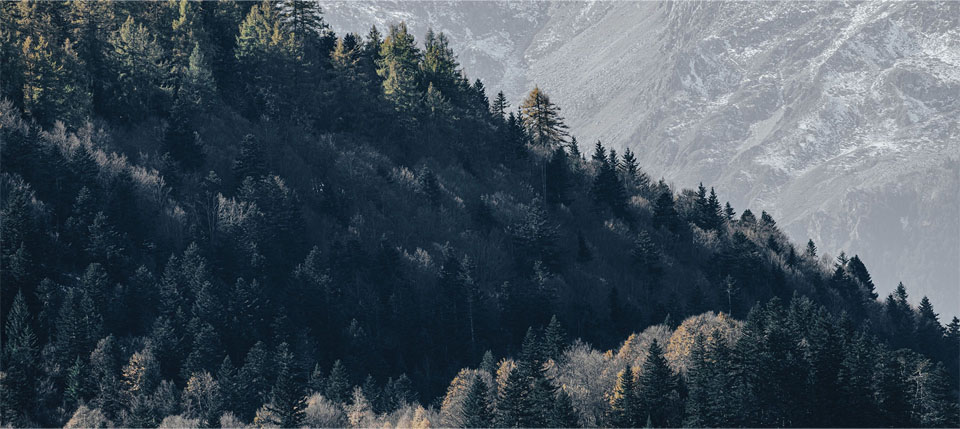 Gourmet food and fun
Milky Way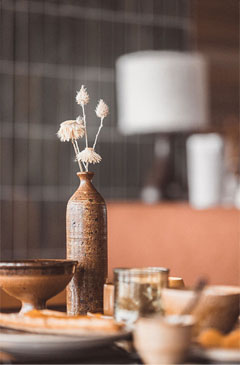 Gourmet breakfasts
Buffet and local products
Start the day off right with a full gourmet breakfast, served 7:30 am–10 am. A large buffet awaits you with various breads, pastries, butter, jams and honey. Feast on ham, bacon, sausages, scrambled eggs and cheese. A variety of hot drinks (coffee, teas, chocolate) and fresh-squeezed orange juice are available. Many products such as jams, honeys, cheeses and yoghurts are from local farms in the Hautes Pyrenees. Our coffees are supplied by the coffee roaster Pellizzari, based in Bagnères-de-Bigorre.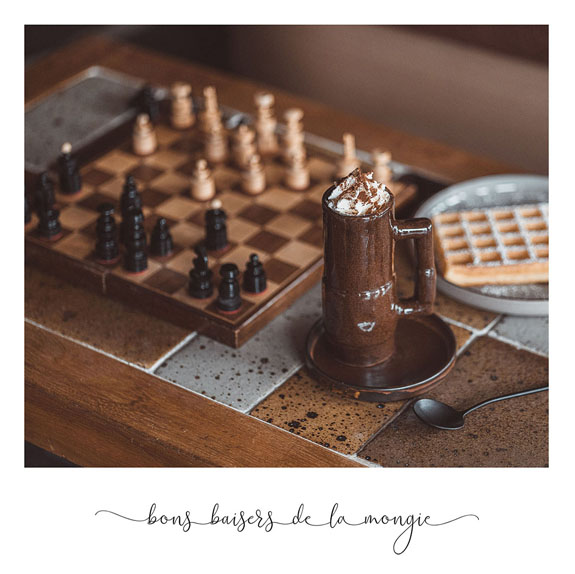 Tea room
Enjoy a snack
In the afternoon, the Milky Way turns into a tea room between 2 pm and 6 pm. Back from the slopes, you can warm up with a yummy hot chocolate, tea or one of our lattes. Pancakes, waffles and homemade cakes are a real treat. To quench your thirst during the day, we also offer a range of locally-sourced organic drinks: kombuchas, fresh fruit juices, cold pressed, organic and local beers…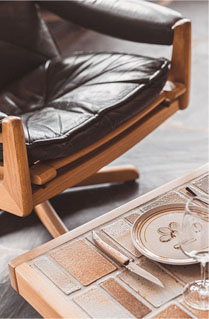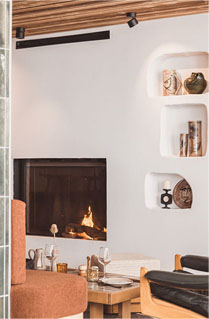 Après-ski and aperitif
Let's get this party started!
From 6 pm, the Milky Way becomes your après-ski bar, perfect for starting the evening with an aperitif or ending the evening with a cocktail in a cosy atmosphere. Charcuterie boards, local cheeses, Tarbes bean hummus, foie gras, roasted camemberts with honey and herbs… You'll be delighted with the local specialities for an enjoyable drink by the fireplace and always with a view of the mountains. The a la carte bar menu offers classic or signature cocktails as well as locally produced spirits.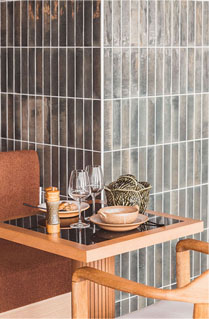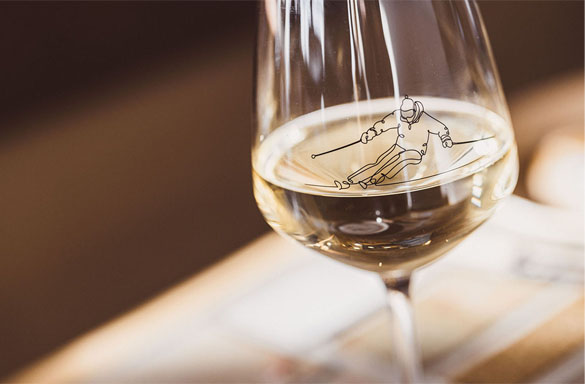 Dinner at the Milky Way
Treat yourself without going out
Don't feel like going out to the restaurant? In partnership with the BOCO brand, we offer a selection of small dinner dishes served in jars made by Michelin-star chefs such as elbow macaroni with truffles, shepherd's pie or cream of butternut soup. You can also enjoy a local speciality, garbure, a comforting traditional soup.